Outline plans submitted for mixed-use development in Stratford
26 September 2022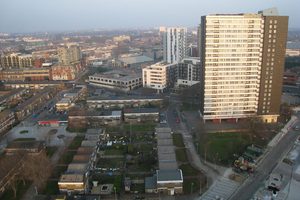 London Borough of Newham has applied for outline planning permission for a mixed-use development at Carpenters Estate in Stratford, London.
Plans drafted by Metropolitan Workshop propose the re-development of Carpenters Estate which will include the demolition of most of the existing buildings and the construction of residential units, leisure facilities and a 191-bedroom hotel.
In a three mile radius of the proposed development and STR Submarket of London Surrounding East there are currently 45 hotels already in the pipeline.