me and all hotels opens its second hotel in Germany
21 September 2018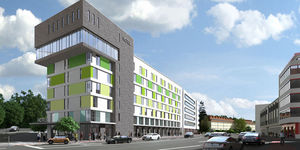 Lindner Hotels has opened the 162 bedroom me and all hotel mainz on Binger Strasse in Mainz.
The first me and all hotel opened in 2016 on Immermannstrasse in Duesseldorf.
Lindner Hotels has four more projects with over 700 rooms in active pipeline. Those developments take place in Hanover, Kiel, Duesseldorf and Stuttgart.